20 New Design Templates
20 new designs have been added to the website builder this month. The designs are packed with stunning imagery and relevant industry copy.
Already chosen a design and want to switch?
You can start a new design from scratch by accessing your dashboard. To locate the dashboard and start a new design:
Click Menu in top left corner of your website builder
Click New Site from the left hand menu
Scroll down the page through the designs and click Live Preview
You can now customize this design. You will need to publish the design before it will become your live website.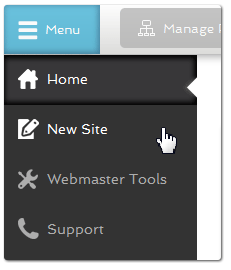 Saving Content and Using it in a New Design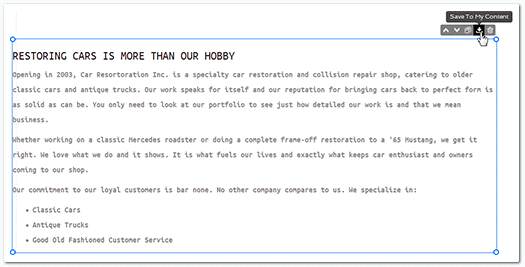 You can save content from one design to another using the Save to My Content button.
Open the design in the website builder using Live Preview or Edit

Click the content area on the website page that you wish to save

Click the Save to My Content icon in the upper left corner of the content block

Name the content block and click Save
Your content will be saved and appear in the My Content area of the Content Manager.
Using Your Content in Another Design
Open the new design in the website builder

Click the Content button then the My Content tab

Drag the saved content into the new design
Your text will take on the style of the text in the new design. Saving content works for text, images and even photo galleries.